Taken en verantwoordelijkheden
Ingeniva BV is an international player active in Project Controls including contract management, planning & risk management, cost engineering & control.
Our engineers are true analysts and usually work on location at our customers in the Benelux or worldwide. As a company we are absolute pioneers in the new way of working. Working from home is very well established in which trust is our core value. So there is a great deal of flexibility when it comes to filling in your own schedule as long as deadlines and intended results are met.
Given our strong growth and ambitious business plan, we are looking for a EPC Project Controls Engineerbased in Belgium or the Netherlands.
You have an engineer background, meticulous and know better than anyone how to turn a combination of different projects into a clear planning. You have strong coaching capabilities and be an inspirator for the team. Complex' does not appear in your dictionary and you turn every challenge into a successful opportunity. You work in a strong international team with respect for different cultures and broaden your horizons.
What are you going to do?
Lead the creation and implementation of the integrated EPC schedule for

different EPC

projects.

Provide a resource loaded and leveled project schedule which clearly identifies critical path and float areas.

Monitor, collect and enter progress on a regular basis for the project.

Collaborate with Project Managers, Engineers, Procurement, and Construction to define schedule requirements and work sequence.

Develop and maintain regular scheduling reporting including but not limited to look ahead schedules, Manpower, Earned Value Reporting, Project Dashboarding (using Power BI), and client reports as required.

Work with subcontractors to integrate schedules into the master schedule.

Review project schedule and drive communication to project leadership when risk areas are identified with appropriate mitigation plans to assure on time delivery.

Perform ongoing schedule analysis, critical path analysis, earned value analysis, risk analysis reporting, evaluate, and recommend schedule improvements and opportunities.

Prepare and deliver accurate and on time reporting to meet client contractual requirements.

Work with Cost management team to gain alignment when forecasting schedule completion dates.

Support the project team to provide clear visibility on status and schedule both internally and to client.

Support senior management and planning personnel as appropriate.

Provide guidance and support to planning staff as required.

Develop Weekly Planning Report Pack.

QC Schedules of Planning team.
Geboden wordt
We really appreciate your efforts, so here's what's in return:
An excellent work/life balance

A full option lease car

32 days of holiday, almost all free to take

Net remuneration

Hospitalization insurance

Group insurance

Meal vouchers and Eco vouchers

GSM/laptop

An attractive bonusplan

A foreign training programme linked to a personal training plan.
Profiel kandidaat
Master's degree preferred and/or exceptional, relevant work experience required.

10 years of demonstrated Lead planning/scheduling experience

5 years of experience in planning role Preferably in an EPC role.

Excellent understanding of Project Planning.

Excellent understanding of Earned Value Management

Very good understanding of engineering and construction projects.

Very Good ability to understand project scope, project schedule objectives and developing/maintaining various schedule requirements.

Very Good understanding of project estimate and have the ability to implement the elements of estimate into project schedule.

Very good understanding of the basic principles of Project Management.

Good general understanding of Cost Management, Planning and Change Control.

You are also strong in analysing and visualising processes.

You have knowledge of PPM tools such as Primavera, MS Project, Tilos, Deltek, etc.

In addition to English, you also master another national language, Dutch or French.
Meer informatie
Voor meer informatie bekijk onze bedrijfspagina (klik op ons logo bovenaan de vacature).

Solliciteren?
Solliciteer direct via onderstaande button.


Acquisitie naar aanleiding van deze vacature wordt niet op prijs gesteld.
Synoniemen jobtitel
EPC Engineer Project controls


Solliciteren kost slechts enkele minuten.
Hier ga je werken: Ingeniva
---
Ingeniva BV is een internationale speler actief in Project Controls inclusief contractmanagement, planning & risk management, cost engineering & control met een kantoor in België en Nederland.
Onze ingenieurs zijn echte analytici en werken meestal op locatie bij onze klanten in de Benelux of wereldwijd. Als KMO vormen we een Internationaal gezelschap waar kennis en cultuur hoog in het vaandel staan. 
We zijn absolute pioniers in het nieuw...
Ik wil meer weten over Ingeniva
Job alert maken
Maak een job alert voor 'ProjectEngineer'
en ontvang dagelijks vergelijkbare vacacatures per mail
Anderen bekeken ook
Stabroek (16 km)
Universitair / Master
0 - 40 uur
nieuw
Stabroek (16 km)
Lager secundair, Hoger Secundair, Bachelor, Universitair / Master
0 - 40 uur
5 dagen geleden
Antwerpen (3 km)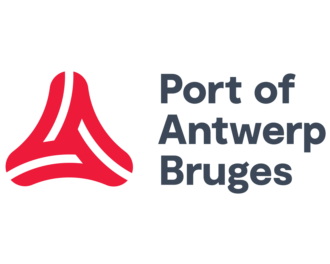 Universitair / Master
32 - 40 uur
6 dagen geleden
Heel Belgie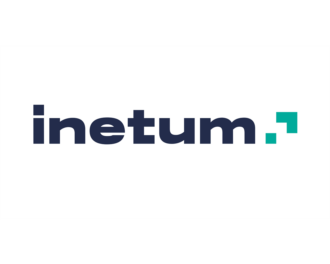 Lager secundair, Hoger Secundair, Bachelor, Universitair / Master
32 - 40 uur
8 dagen geleden
Lager secundair, Hoger Secundair, Bachelor, Universitair / Master
32 - 40 uur
11 dagen geleden